Written by: Pari Aryafar @pari.cherry_ The modern world is busier than ever and we are often expected to answer every email, text, and Facebook message within moments of receiving it. You used to be able to leave work at work when you departed for the day, but this is...
read more
THINGS YOU JUST
CAN'T
Miss
Things We
Love
EAS AdvantEDGE Shakes
We absolutely LOVE AdvantEDGE's ready to-go shakes. It fits perfect for a girl on the go's lifestyle. That's why we always have one in tow for that post workout fill. AdvantEDGE is packed with 17g of Protein, 100 Calories, 0g of sugar, 1.5-2.5g net carbs, & 21 vitamins and minerals! Enough to refuel you after a sweat sesh and keep you satiated until your next meal. Our favorite: Chocolate Fudge. Grab it here.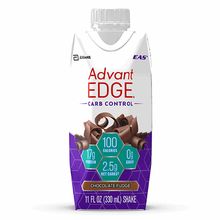 Founder of Love Squad, Ally Love, shared with Healthline some tips and solves for those all too familiar but uncomfortable moments at the gym... Ever fear that mid-workout moment when you realize you can smell your own sweat — and maybe even last night's post-work...
read more
As you know, Love Squad champions diversity and uniqueness. We are a community that encourages people to do their very best and to be their very best, no matter their endeavorer. With the use of our platforms, conversation and sweat, we aim to bring people,...
read more
Meet & Love: Rachel Russo Matchmaker + Dating & Relationship Coach Rachel Russo, Matchmaker and Dating & Relationship Coach, will be the expert we'll be catching up with for our very first Conversations With... x Love Squad event at Chillhouse on February 13, 2018 at...
read more
Tis' the season and we feel VERY optimistic about the New Year. 2017 was good to us, and while we were throwing everything, including the kitchen sink, to see what would stick, we now have a clear view and refined mission of where Love Squad is going, and how we will...
read more